After buying Greencross' 'Thought Suppressor' as NFT , Sugar Club hosts today an event in Decentraland showcasing the NFT and invites Greencross to perform his first DJ set in the Metaverse.
Upcoming artists featured at Sugar Gallery ? @SpacedPainter @greencrosslive @Zaharia_af @panthermodern__ @OoakosiM @Mighty_33

+ CYBERLED music video collab with @zpl1t @SugarClub_

Already 0.55 Eth bid by SToneArtVault !@KnownOrigin_io https://t.co/gXGWXVv4En

— Sceth ~ SugarClub.eth (@SugarClub_) March 24, 2021
Sugar Club in Decentraland:
Sugar Club has been around for at least a couple of years. They are one of the OG electronic music clubs in the Metaverse. Coinbase calls Sugar Club "the virtual hub of nightlife", and Hackernoonm describes it as "one of the most happening places and a regular meetup joint in the Decentraland metaverse".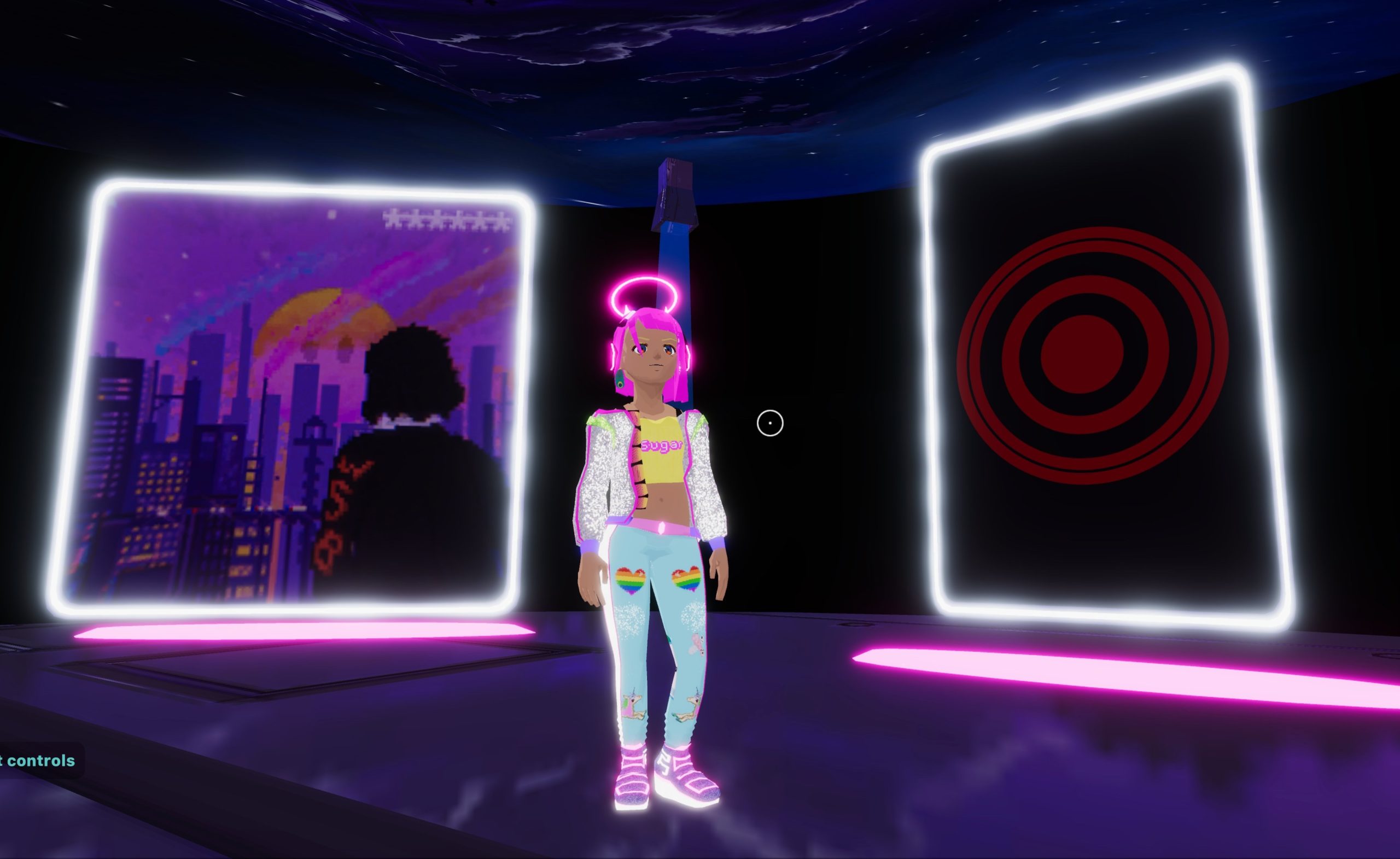 In Hackernoon's words:
"Sugar Club features a glowing purple floor and some of the best electro music in the Metaverse to help you let your hair down. If you're tired of all the dancing and chatting, then you can stroll down to the digital art gallery, which features the latest creations from crypto-artists and visual creators"
The show starts at 8:00 PM UTC

Line Up:
All times are UTC, click here to find out when the event starts in your local time.
See you there tonight!